Weekend Brunch at Angry Horse
Join Us Saturdays and Sundays 10 a.m. to 2 p.m.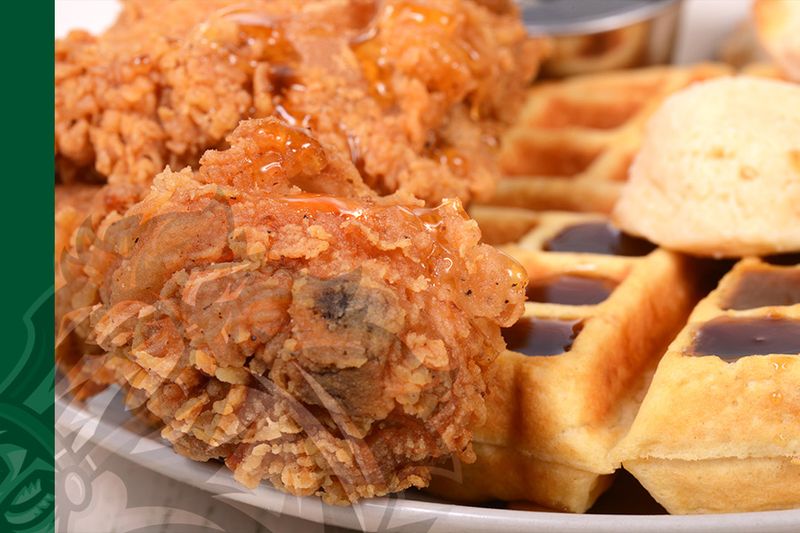 Brunch Menu
Eggs Any Style: 2 eggs your style, rustic style potatoes, choice of bacon, sausage, or ham, bagel — $12, flatiron steak +$4

Smothered Breakfast Burrito: Flour tortilla, breakfast sausage, pinto beans, scrambled eggs, tricolor peppers, queso trio, smoked jalapeno crema, rustic-style potatoes, green chili, sour cream — $13

Huevos Rancheros: Flour tortillas, pinto beans, spicy chorizo, tricolor peppers, over-medium eggs, sour cream, salsa roja, rustic-style potatoes — $12

Angry Chicken & Waffles: Our to-order Angry Horse chicken tenders on a belgium waffle, 2 eggs yours style, peppercorn gravy, maple syrup — $12

Breakfast Bagel Sandwich: Toasted Angry Horse Bagel, chipotle cream cheese, spicy chorizo, over-medium egg, cilantro, tomato, sliced avocado, rustic-style potatoes — $12

Bananas Foster French Toast: Two slices of buttermilk French toast, cinnamon swirl, classic bananas foster, peanut butter maple syrup — $12

Classic Belgian Waffle: Fluffy Belgian waffle, fresh strawberries, whipped cream, maple syrup — $11

Chorizo Omelette: Eggs, spicy chorizo, green chili, red onion, cilantro — $12

4-Egg Tacos: Flour tortilla, scrambled eggs, queso trio, pinto beans, salsa roja, sour cream, bacon, fresh cilantro — $12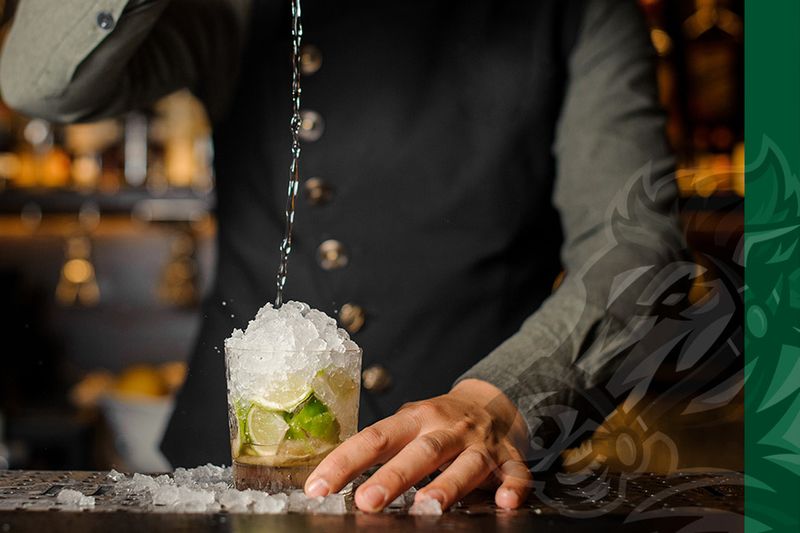 Our Favorite Menu Items
Angry Chicken and Waffles: This sweet and savory dish is a classic you'll come back to again and again!

Smothered Burrito: Hungry? You won't be after brunching with the smothered burrito!

Vanity Fair: Featuring Deep Eddy, St. Germain, grapefruit, lemon, and cupcake Prosecco, the Vanity Fair is the light and refreshing brunch cocktail you've been looking for!

Superior Spirits: This brunch staple features Aperol, lemon juice, cupcake Prosecco, and soda water — simplicity has never tasted so good!
Angry Horse has plenty of local beer on tap and specialty drink offers every weekend!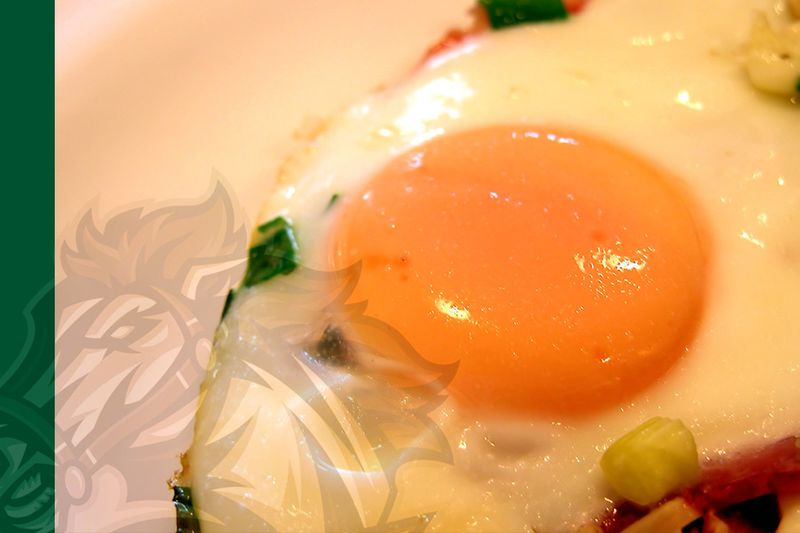 Join Us Every Saturday and Sunday!
Whether you're looking for the perfect place to watch Sunday football and support your favorite team or a great location where you can kick back and catch up with your friends, you'll love brunching at Angry Horse! We love hosting when CU and the Broncos are playing, and we know you'll love the vibrant and energetic atmosphere from the moment you walk through the door!
From Fields to Feels...EAT • DRINK • PLAY
Take your weekend up a notch and visit Angry Horse for brunch!